Executive Chaplain/Founder Steve Lowe – Pacific Youth Correctional Ministries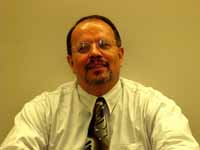 Approaching 50 years working with incarcerated youth and adults, Chaplain Lowe began as a Group Supervisor in San Bernardino County Probation's (SBCP) Juvenile Hall in 1970. From 1971-1975 he served as a Group Counselor and Psychodramatist for SBCP's Verdemont Boys Ranch. Entering ministry full time in 1976, Steve served as Para-Chaplain at Banning Jail for Riverside County Sheriff's Department and then returned to Verdemont Boys Ranch as Chaplain from 1977-1979. While continuing to attend Talbot Theological Seminary, from June of 1979 to 1981 Steve worked as a Deputy Probation Counselor at Orange County Juvenile Hall in the Los Amigos Girl's Treatment Unit (Unit H). In 1981 Steve assumed the Supervising Protestant Chaplain position in Orange County.
For 8 years, Steve was an Instructor in Sociology for Biola University, teaching courses in Criminology, Juvenile Delinquency, and Deviant Behavior, as well as being an online instructor for 9 years at Wheaton College-Illinois. Today Steve trains nationally at conferences, is Founding Board Member for the Correctional Ministries and Chaplains Association, and on the Executive Counsels for The Billy Graham Center and the Lausanne-North America Strategy Group (Illinois). Steve has 3 earned Master's Degrees: Psychology-Clinical, Criminal Justice, and Intercultural Studies, and is the Founder and Executive Chaplain of Pacific Youth. Steve's favorite hobby is all things blues guitar.

Para-Chaplain Tim Alexander  – Protestant Chaplaincy Ministry, Orange County, CA.
Tim began as a volunteer with Pacific Youth in 2003 and then joined the staff in 2017 as a Para-Chaplain. He conducts church services in the XSR Units at Juvenile Hall and meets with select minors one on one. Tim spent his teenage years in Anaheim with a heroin addicted mother who never worked. He started using drugs at the age of 8 and was locked up 8 times in Orange County Juvenile Hall from ages 13-18. Today Tim is married and works as a Corporate Account Executive who has been one of the top 5 producers of commercial graphics in the nation for 20 years. Tim's favorite hobby is hanging out with God's people and family.
Chaplain Don Anderson – Dallas/Ft. Worth, TX.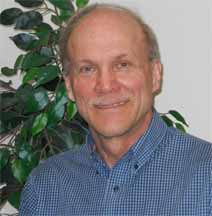 Chaplain Don Anderson serves as chaplain with Pacific Youth focusing on ministry in the greater Dallas/Fort Worth Metroplex. Don provides direct ministry to youth and adults at Dallas County Jail, Concerned Citizens of Dallas, Tarrant County Juvenile Hall, Dawson State Jail, and Venus State Prison. Don oversees church services and Bible studies, provides one-on-one contacts and pastoral counseling, and performs the inclusive duties of his office.
In the Dallas/Fort Worth area 40 volunteers conduct church services, Bible studies, and mentor one-to-one. In a typical week our team ministers to 700 inmates, gives out 100 Bibles, and sees 35 inmates receiving Christ as Savior.
We also have an extensive literature ministry to inmates, offering Bibles, books and Bible studies to help them in their walk with the Lord. Our annual literature budget is $40,000. If you would like to contribute to our literature fund, you can do so online or by mailing a check to Pacific Youth's home office, designated for Don Anderson #008.
VOLUNTEER OPPORTUNITIES: Volunteers are needed to teach Bible studies, lead church services, lead worship, be mentors to adults and youth, and to share their testimony.
Chaplain Nick Arroyo – Protestant Chaplaincy Ministry, San Bernardino, CA.
(to be updated)
Chaplain Charlie Corum – Los Angeles, CA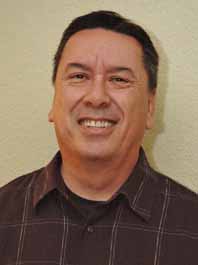 Chaplain Charlie Corum serves as parole and aftercare chaplain with Pacific Youth providing ministry to young men housed within California's Department of Corrections and Rehabilitation – Juvenile Justice Division (formerly known as CYA) including: Southern Youth Reception Center and Clinic (SYCC), Norwalk; Herman G. Stark Youth Correctional Facility (HGSYCF), Chino; Ventura Youth Correctional Facility (VYCF) and Sylvester Carraway Public Service and Fire Center, Camarillo. Charlie established and supervises Youthful Offender Referral Network, a community resource serving parolees and assisting them in reestablishing their lives as they transition back into society.
Chaplain Arline Hillman-Ruiz, Placerville/El Dorado, CA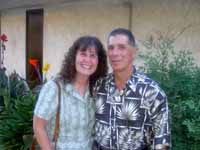 (to be updated)
Chaplain Rick Johnson – Protestant Chaplaincy Ministry, Orange County, CA.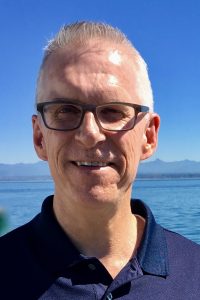 Rick is Chaplain for the Youth Guidance Center and Youth Leadership Academy and also serves at Juvenile Hall. He is responsible for 3 weekly church services, 1 weekly Bible study, numerous one-on-one discipleship and counseling sessions, and special activities. Rick also provides continuity of care to released youth. Rick joined the staff of Pacific Youth in 1986, having previously worked with emotionally disturbed adolescents at the Faith Home Teen Ranch for over 4 years. Rick then served for 7½ years as the Pacific Youth Chaplain of Stanislaus County Juvenile Hall. Under Rick's direction, the Chaplaincy Program received the Achievement Award from the National Association of Counties in 1993. He is an ordained minister and has a Bachelor of Arts Degree in Psychology. Rick's favorite hobby is making contact with old friends.
Para-Chaplain Jan Lowe – Protestant Chaplaincy Ministry, Orange County, CA.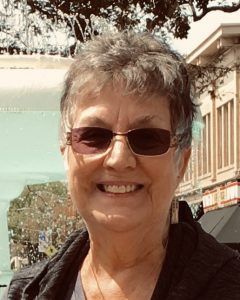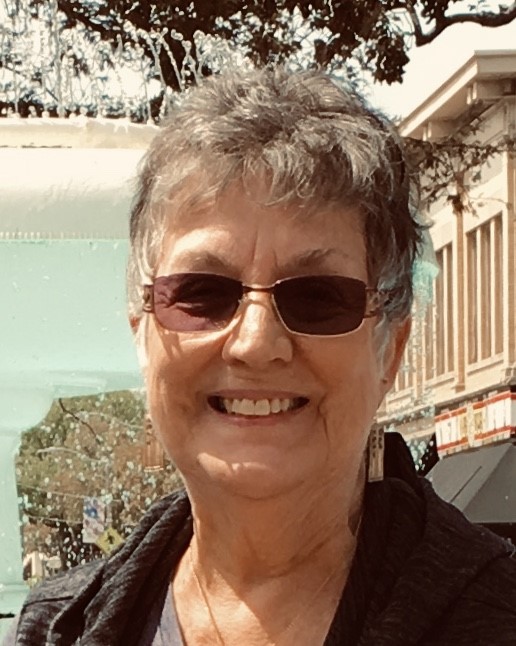 Jan began her correctional career in 1974 as staff with Verdemont Boy's Ranch and later with the Quick Draw Probation/Law Enforcement Unit of San Bernardino County Probation. Jan's co-ministry partnership with husband R. Steve Lowe began with marriage in 1976. Jan began as a Para-Chaplain in 1981 with Pacific Youth, and currently assists Pacific Youth staff administratively, as well as directing ministry relationships with released juveniles. Jan assists in development of youth resource materials and field volunteer training and aftercare/re-entry systems.
Jan's corporate assignment with Pacific Youth includes co-leadership with Chaplain Lowe, oversight of staff persons, and supervision of ministry financial processes. Jan's ministry background includes crafts volunteerism with San Bernardino County Juvenile Probationers, certification with the Prison Ministry of Campus Crusade for Christ (now CRU), Child Evangelism, Pacific Institute of Dramatherapy, and training in biblical counseling under Dr. Jay Adams and Dr. Charles Solomon. Jan is former director of Pacific Youth's MatchPoint® OC Mentoring Re-entry Project. Jan holds a Bachelor of Arts Degree in English/Creative Writing. Professional associations include Network of Evangelical Women in Ministry (NEWIM) and Sigma Tau Delta. Jan's favorite hobby is writing.
Chaplain Steve Matten – Protestant Chaplaincy Ministry, Orange County, CA.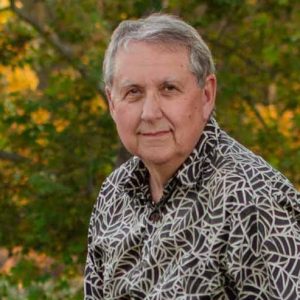 Steve became a volunteer with Pacific Youth in 1992 and was assigned to intake Units Y and Z as a weekly Bible Study Leader. Later he became a Chaplain Intern and began conducting church services for the Intake Units. Steve developed the Samaritan Mission, which is a local mission strategy for churches. Later, he served as Chaplain of the newly inaugurated Youth Leadership Academy. Since 2008, Steve has served as the Chaplain of Orangewood Children and Family Center. From 2014 to mid-2017, Steve served as Supervising Chaplain for Pacific Youth. Steve has had leadership roles with several public and community programs that serve foster and dual status youth (Teen Court, Faith in Motion, Orange County Human Trafficking Task Force, and OC Social Services CSEC Steering Committee). Steve, Pacific Youth's web master and IT advisor, is an ordained minister and has an earned Seminary Degree. Steve's favorite hobby is photography.
Chaplain Clint Pickens – South Texas
(to be updated)
Para-Chaplain Jackie Williford – San Diego, CA
(to be updated)
Marilyn Jones – MatchPoint® – OC Mentor Case Manager
Approaching 50 years of working with incarcerated youth, Marilyn served 33 years as a Deputy Juvenile Correctional Officer and Probation Officer with the Orange County Probation Department at Youth Guidance Center, Juvenile Hall, and the Youth Family Resource Center. She served 3 years working as Case Manager with WeCare Los Alamitos assisting the homeless and others in need. For the last 14 years Marilyn has been the Case Manager for MatchPoint®-OC Mentoring Re-entry Project. She works with youth and adults in juvenile facilities and jail by assigning, training, and supervising mentors, and providing needed resources. Marilyn works closely with Probation Officers and facility staff to reach treatment plans and goals for minors. Marilyn's favorite hobby besides misleading Jan Lowe on shopping trips is going to the movies.
Kitt Del Sesto – Select Volunteer in Probation
Kitt served as a Pacific Youth Volunteer in Probation from 2004-2010, contributing more than 2,184 hours of service. She was awarded the Excellence in Volunteerism Award for Orange County Probation and received recognition by the Orange County Board of Supervisors for her generous dedication of time, talents, and energy. For the past 7 years Kitt has served her local church in the food ministry, as well as teaching dance to children. Returning to Pacific Youth in 2018, Kitt has entered a new season of caring for and strengthening youth in crisis. In her expanded role as Associate Staff, Kitt can provide ministry delivery to youth both inside and upon their return to the community. Kitt is an avid dancer and fitness advocate. In the CrossFit Master's Open she was ranked 75th out of 562 in the West Coast Region, and 402 out of 3,628 in the world in her age bracket. Kitt's favorite hobby, however, is dancing.